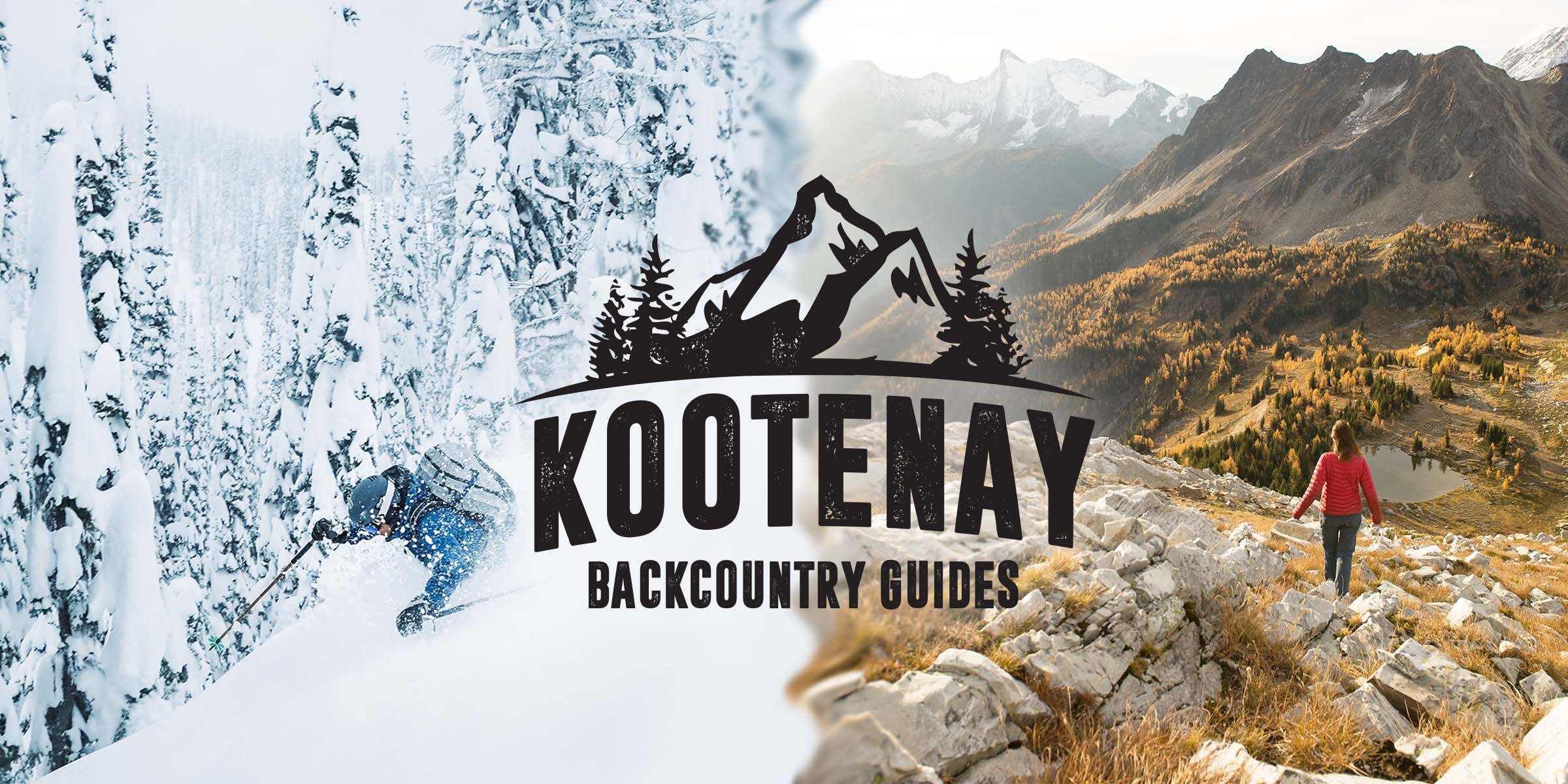 Welcome to Kootenay Backcountry Guides! 
Welcome to Kootenay Backcountry Guides! 
We are Kootenay's backcountry and safety experts providing year-round programs. We enable you to access the backcountry confidently. In the winter, our guided ski touring and splitboarding trips, and avalanche skills training courses are the best way to maximize your fun and safety in the backcountry. Let us help plan your summer holidays filled with days exploring the peaks and valleys of the West Kootenays and some of the finest breweries and cafes around. Our certified guides and avalanche professionals will use their expertise to make your backcountry dreams a reality. 
We would like to acknowledge that we live and work on the traditional, ancestral and unceded territory of Sinixt, Sinix't, Syilx, and Ktunaxa peoples. We make this acknowledgment to show our respect for the təmxʷulaʔxʷ (homeland), and Sinixt Nation. We feel privileged and grateful to be here, and we invite those reading this to explore their own relationship to this place.

Visit here for more information about the Indigenous Cultures of this area