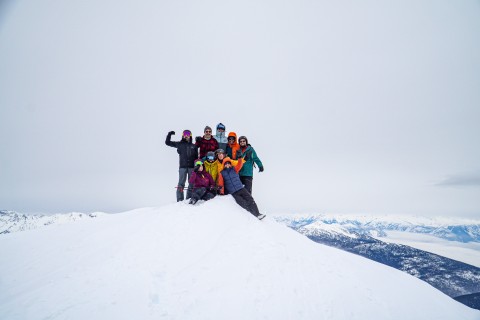 Hello everyone, This is Judson, and I'm thrilled to announce that I'll be leading both Lodge-Based AST-2 courses for KBG this year. Among all the courses we offer, this one holds a special place in my heart. The unique connection I build with student...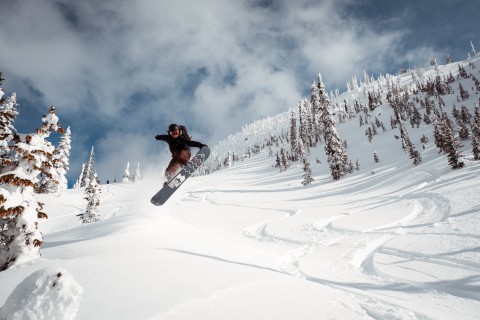 Are you an organized, adventure-loving individual with stellar administrative skills? KBG is hiring an Administrative Assistant to join our team. Reporting to the KBG owner, you'll focus on Customer Service, Communications, SM Management, and IT.&nbs...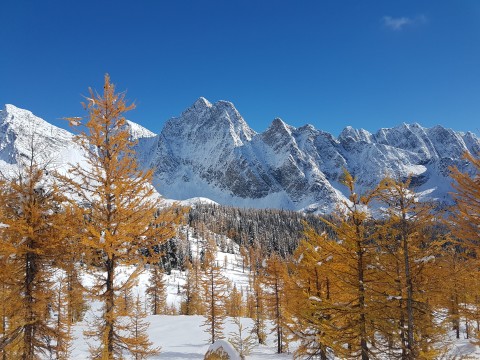 Ah, fall – the season of crisp mountain air and recent rainfall. It's a time when my thoughts inevitably turn to winter. I can imagine you, too, are deep in dreams of light, fluffy powder on pristine mountain slopes, eagerly anticipating that first s...
Cruising through stunning mountain passes, winding along the shores of pristine lakes, and conquering those epic climbs – the Kootenay region is a playground where road cyclists' dreams come to life. With charming waterfront towns, boutique hotels, and plenty of independent cafes and restaurants, the region is best savoured on two wheels. Discover ...
We hope everyone has been enjoying their summer adventures and holidays. With most of BC under a blanket of smoke, we can't help but think of those cooler temps and that Kootenay Coldsmoke blower pow. This newsletter encourages you to cash in on early-season savings, secure a spot on our Lodge-Based AST 2, get on the Wapta Traverse waitlist, claim ...
Are you ready to embark on an extraordinary adventure that combines the exhilaration of cycling with the awe-inspiring beauty of the Kootenay region? Look no further! Kootenay Backcountry Guides has partnered with Kootenay Cycling Adventures, and we are thrilled to offer you an unforgettable cycling tour experience that will leave you breathl...
STATE OF THE SNOWPACK UPDATE FOR WHITEWATER SKI RESORT Kutetl, Whitewater Ski Resort Backcountry Aspect: East Elevation 2140m FAT & LOW ANGLE That's probably going to be the theme for the season. We are avoiding shallow snowpacks, especially those over rocky/unsupported terrain, where these layers are closer to the surface ...
Kootenay Backcountry Guides partners with Whitewater Ski Resort's Shoulder Series events to bring you Working In The Avalanche Path. Join us on the evening of Dec. 5th at The Bear & Sturgeon to learn what it is like to have a career in the avalanche path. From Guiding to Avalanche Education, Patrol, and Avalanche Technician Professional Fields....
We are proud to announce Kootenay Backcountry Guide's partnership with ROAM Shop Nelson to bring you B.A.S.E. DAY! Backcountry Awareness Safety Education Day With summer officially over and the snow line making its way closer to town, we want to help you get stoked for this upcoming season. This FREE public event is all about safety ...
Join us for an evening of epic traverse tales! Within our little local community live some everyday legends. Meet Douglas Noblet and Alex Heathcott who share a similar passion for long walks in the mountains. Douglas will share his experience of skiing the entire length of the Canadian Monashee Mountains, and Alex will share his adventure of being ...
Kootenay Backcountry Guides is hiring ACMG Ski Guides, Aspirant Ski Guides, and CAA professional members to join our team for the 2022-23 winter season. We seek enthusiastic individuals passionate about guiding and sharing their skill sets to enable our guests to access the backcountry confidently. WHO WE ARE Since 2016-17, Kooten...
One of the frequently asked questions we get at KBG is: When will I be ready to take the AST-2? Ultimately the decision rests in your hands and should be in line with your backcountry goals and experience. In this post, we aim to help your decision by providing you with information that may help. Students should consider the following ...
On April 18, 2022, Lead Guide Judson Wright with practicum Kyle Gorenko, and six guests hit the parking lot at the bottom of the Yoho Valley in Yoho National Park after completing the Bow/Yoho Traverse. This hut to hut traverse concluded KBG's 2021-22 season. We would like to take a moment and thank all of our guests and students for ma...