Decision-Making Tools - KBG 5 Rules Card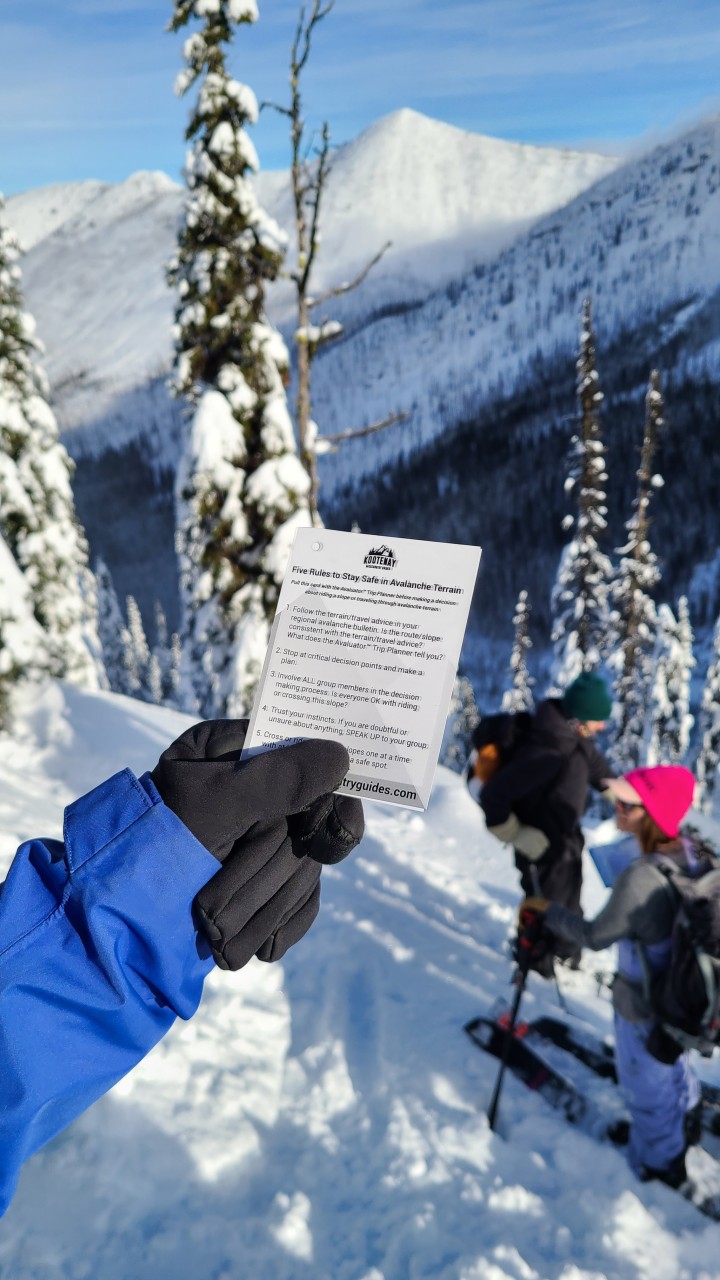 If you've taken a course with us you know how essential this card is! For those who haven't taken one of our courses, this is our decision-making cheat sheet. The decision-making process starts at home before you even leave the house.
It starts with a gear checklist, then lists essential before-leaving-home reminders:
Leave a trip plan

Check the forecast

Review the bulletin

Double-check your trip plan against the avalanche bulletin

Make sure that all your touring partners have avalanche training.
On the other side, this card also helps you work through the Avulator Trip Planner before making a decision about riding a slope/traveling through avalanche terrain:
Follow the terrain/travel advice in your regional avalanche bulletin. Is the route/slope consistent with the terrain/travel advice?

Stop at critical decision points and make a plan

Involve ALL group members in the decision-making process. Is everyone OKAY with riding/crossing the slope?

Trust your instincts. If you are doubtful of unsure about anything, SPEAK UP to your group.

Cross or ride avalanche slopes one at a time with at least one person in a safe spot
Building good habits at the beginning of the season is essential to your backcountry travel. Visit Avalanche Canada for weather and avalanche forecasts. While you're there check out their FREE online refresher AvySavy to get your head back into avalanche safety.
Taking your AST Level is the first step into venturing beyond the resort boundaries and into the backcountry. This course is a must for anyone wanting to explore beyond the resort limits. Remember, once you pass the resort boundary you must have the proper avalanche safety rescue gear and know how to efficiently use it.
Avalanche Canada is the first step in your decision-making tool - checking the forecast and reviewing the bulletin. Avalanche Canada also provides many free resources for you to refresh your backcountry safety and travel knowledge - check out AvySavy!
Stay Informed
When you subscribe to the blog, we will send you an e-mail when there are new updates on the site so you wouldn't miss them.