Join Judson On The Lodge-Based AST-2 Course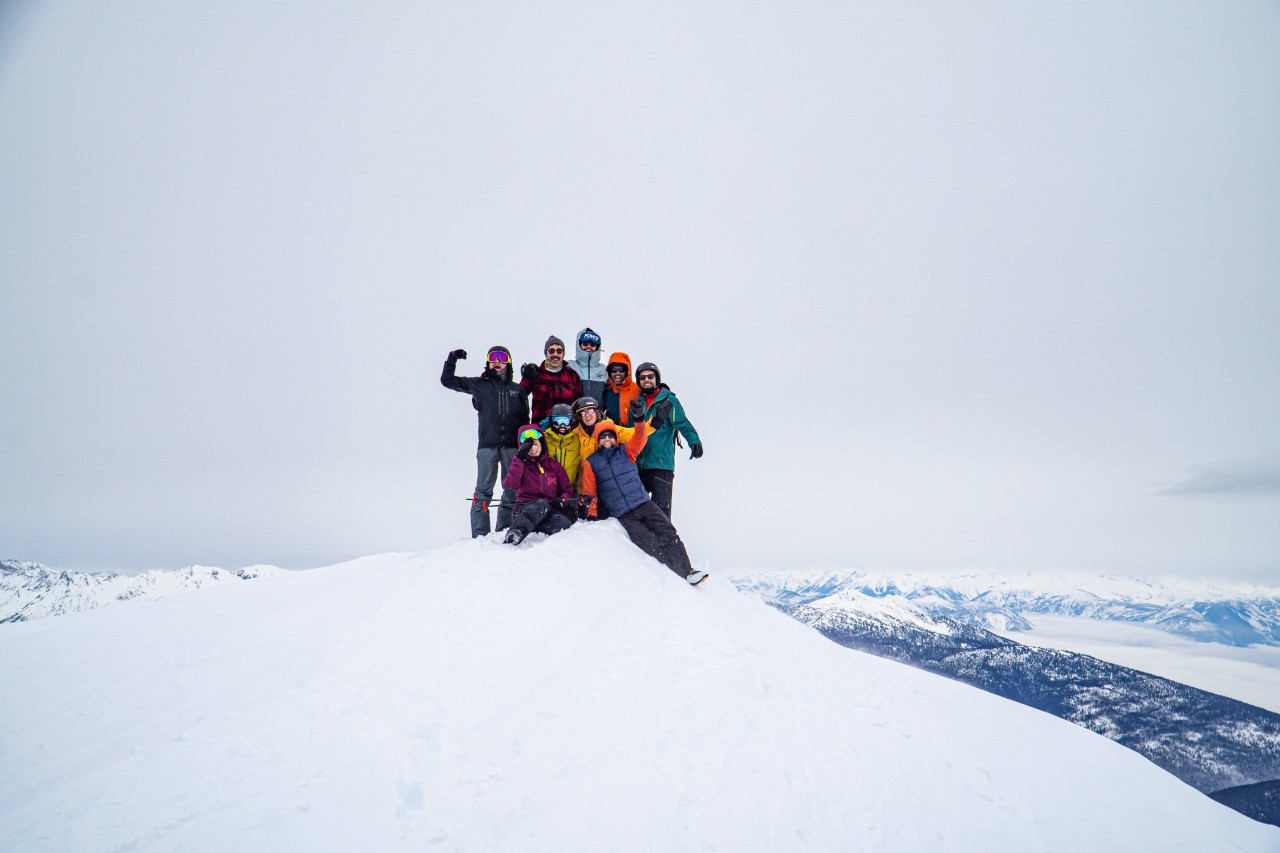 Hello everyone,
This is Judson, and I'm thrilled to announce that I'll be leading both Lodge-Based AST-2 courses for KBG this year. Among all the courses we offer, this one holds a special place in my heart. The unique connection I build with students during five days in a lodge is truly unparalleled. Being in a lodge allows extra time to connect and deliver additional content. Not only that, but the access to fantastic terrain for learning, combined with the comfort of our lodge, makes this course a one-of-a-kind experience at the AST2 level.
I take immense pride in the high-quality learning experiences we've provided on these courses in the past, and I'm genuinely excited to have the opportunity to share this experience with you this winter. To better understand what's in store, look at all the exciting details below.
Let's make this winter unforgettable together! Feel free to reach out if you have any questions or need further information.
I hope you are getting ready to shred!
Judson
Imagine spending five incredible days and four cozy nights at one of the nicest backcountry lodges around.

We're talking hot water, comfy beds, and even a hot tub to soak away the day's fun.
But this isn't just about creature comforts – it's about honing your backcountry skills all while having a blast.
This course takes place on Sinixt Land. To learn more visit Blood Life Collective.

The Learning Journey:

Learning doesn't get cooler than this. You'll dive into theory using our online platform before you even arrive at the lodge. That means you're all set to jump right into the action once you're here. With the basics covered, you'll be tackling real-world challenges and fieldwork like a pro.
What You'll Master:

- Uncover advanced terrain analysis techniques
- Ace companion rescue strategies
- Navigate like a champ with route-finding skills
- Set skin tracks like a seasoned pro
- Decode maps and GPS like a backcountry Sherlock
- Master the art of snowpack observation, including the compression test and extended column test
What You Need:

Our Lodge-Based AST2 isn't a beginner's playground – you must have conquered the AST-1 course to join the fun. We recommend you be at Lynx level Fitness and Flying Squirrel riding skills. You will need to be able to tackle steep slopes and climb 1000-1500m in a day. Our KBG Method is about flexible pre-learning through our online platform, paired with four unforgettable field days. The pre-learning takes about 8-10 hours and is your ticket to:
- Hassle-free pre-trip planning
- A user-friendly online resource hub
- Passionate pros who are stoked to share their knowledge
- A backcountry bonding experience you won't forget
Dates & Prices:
$1499 +tax
January 16-20, 2024 with Judson Wright ACMG *4 spots left!*
January 21-25, 2024 with Judson Wright ACMG *5 spots left!*
It's time to take your backcountry skills to new heights, forge connections with fellow adventurers, and soak in the Kootenay wonder. Get ready to learn, laugh, and create memories that'll keep you grinning for years. Your backcountry journey awaits – let's make it unforgettable!
Don't Take Our Word For It...
"I just completed an AST-2 lodge course with KBG. To summarize, I am very satisfied with the whole experience and I highly recommend their services if you wish to take this training. The course begins with online training to be completed before going to the field. The material is really very well put together, dynamic and interesting...The fact of doing it in a lodge context brings a very interesting added value in my opinion, because it allows you to have a lot more exchanges on deferred subjects around ski touring, to meet fantastic people in addition to spending more time in this beautiful region. This course was a success both in terms of learning and backcountry experience since we spent a lot of time in the mountains."



M A Choquette
"Kootenay Backcountry Guides offers the amazing opportunity to take the AST-2 (second level of avalanche training) in a private lodge in the mountains. The experience was a perfect balance of learning & fun (as was the guiding!) Everybody had the opportunity to ask questions & to be asked questions.They provided an environnement that respected everyone's abilities and fitness, ensuring a great team spirit and cohesion. The online learning part preceding the class was very well thought of. Be sure to follow their social media to realize how involved/active in the community they are, as well as the array of trainings and opportunities they offer. Thank you again!"

Camille Gagné-Raynauld
Check it out for yourself...
Stay Informed
When you subscribe to the blog, we will send you an e-mail when there are new updates on the site so you wouldn't miss them.