Accelerate Your Backcountry Skills With The Scientific Method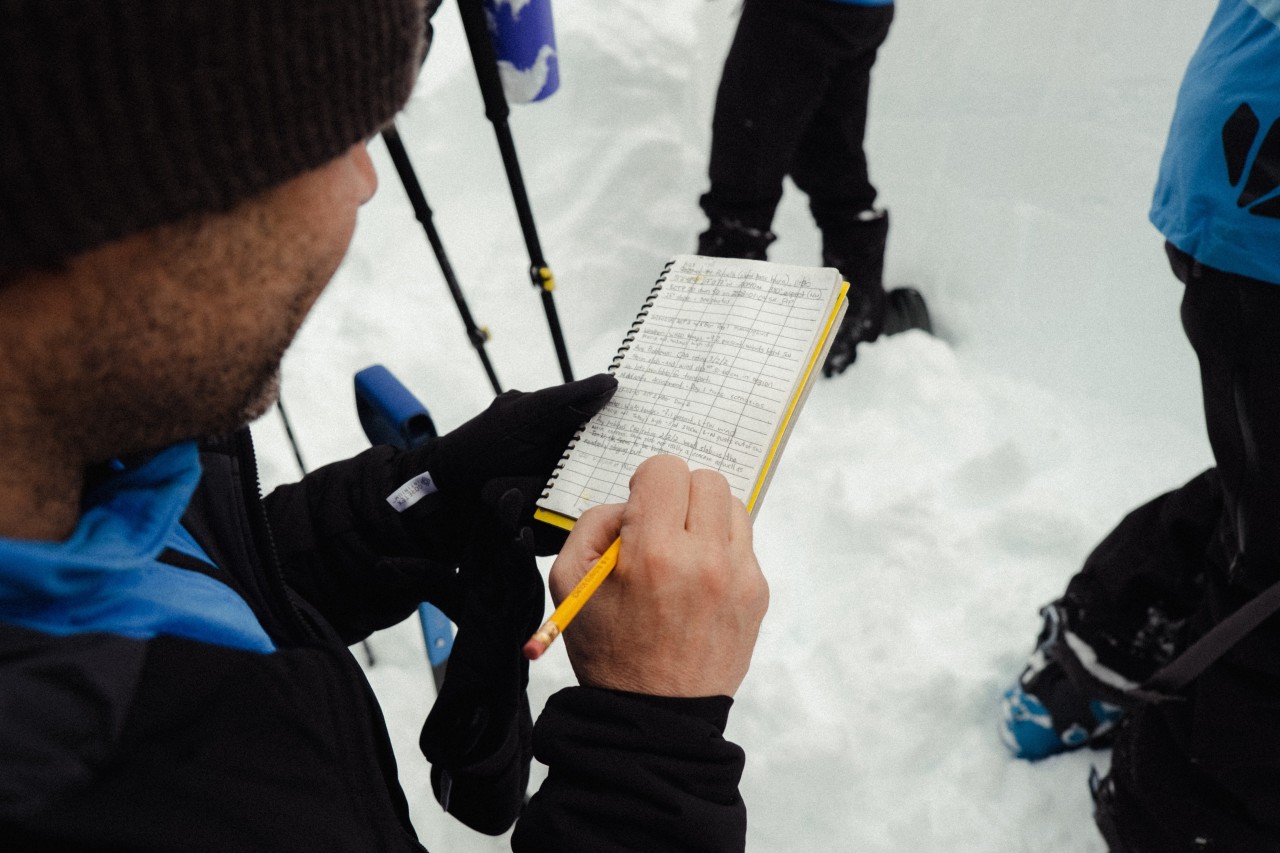 I have been teaching Avalanche Safety Courses for over a decade. I stumbled upon this process several years ago, which always resonates with students. Why not use the scientific method to supercharge our learning? One of the most excellent tools humans have ever discovered can be applied to backcountry skiing! This isn't a way to make backcountry skiing more boring; it is a way to enhance our skills, boost safety, and deepen our connection with the mountains.
In this article, I have simplified the scientific method.
I have turned:
Hypothesis
Experiment, Data Collection
Analysis.
Into:
Anticipate (Hypothesis)
Measure (Experiment, data collection),
Reflect (Analysis).
Micro-Level Application: Enhancing Skill Proficiency

1. Anticipate, Measure, Reflect: The Core of Skill Refinement
Imagine this approach as our compass to mastery—the "Anticipate, Measure, Reflect" framework. By foreseeing, measuring, and then analyzing outcomes, we can fast-track our progress and build a stronger foundation of expertise.
2. Anticipating Slope Angle: A Micro-Level Use
Let's zoom in on slope angle anticipation, one of the most important skills a backcountry skier can have. How many people actually know the angle of the slope they are on? How many go around guessing the angle without confirming the angle? Here is how you get good quickly:
Predict (anticipate) the angle, measure it, and then evaluate the accuracy of your prediction. This process empowers us to develop an eye for terrain assessment and elevate our confidence on diverse slopes. By skipping one of these steps, we simply don't get good at slope angle estimation.
3. Beyond Slope Estimation: Exploring the Versatility of the Method
Take this approach beyond slopes. Anticipate how long a climb might take, measure the actual time, and reflect on your prediction. This adaptable technique isn't confined to a single skill—it's your toolkit for mastering a range of ski touring proficiencies. Apply it to route plan times, field weather reading, even snowpack tests, pretty much anything you want to get better at.
4. Slope capability anticipation
One of the most crucial aspects of staying safe in the mountains is our ability to anticipate the potential for avalanches on the slopes we choose to venture onto. Underestimating the consequences of a slope failure can have fatal consequences. So, the question arises: How can we effectively observe and assess our anticipations to minimize avalanche risks?
One valuable method for reflection is to observe avalanche run-outs. This is where experience becomes a key factor. When avalanche cycles occur, or whenever a particular slope has avalanched, it's essential to visit the site and witness the aftermath. Put yourself in the scenario. Look around and ask whether it's conceivable for the avalanche to have been more extensive in scope. ***Make sure you do this safely***
Macro-Level Application: Trip Planning

5. Planning for Safety: Scientific Method Meets Trip Planning
The most important thing you can do to get the most out of your day ski touring is to craft an excellent plan. Extend the scientific method to strategic route planning. As scientists formulate hypotheses, we plan our backcountry escapades to prioritize safety while embracing the spirit of exploration.
6. Predicting Avalanche Conditions: Crafting Insights for Safer Journeys
Consider predicting avalanche conditions as your pre-adventure research. Like scientists gathering data, we analyze avalanche bulletins and weather forecasts. Armed with knowledge, we make informed predictions and decisions about the conditions we will find in the mountains. We use all the information to plan the best day out there. Consider your plan as anticipating what you will find when you enter the mountains.
7. Observation in the Field: Data Collection in Action
Enter the field—the realm of experimentation. Like scientists keenly observing experiments, we scrutinize conditions and terrain. Think of yourself as a detective looking for clues of danger. This real-time observation enables us to adapt, pivot, and make the most of the backcountry environment. When we observe conditions and compare them to what we anticipated, this is where the magic happens. Without our observations, our predictions become less valuable, and reflection becomes impossible. However, improper observations or biased conclusions can make the whole process problematic.
8. Evening Debrief: The Summit of Comparison
As the sun sets, we transition to the evening debrief—the reflective analysis stage. Like scientists comparing results, we assess our observations against our initial predictions. This final step fuels our continuous learning and informs our future decisions. There are questions to ask yourself to help spur learning. Here are a few that I use:
- Were the conditions similar to what we expected from our morning meeting?
- What was similar and what was different?
- Were there any close calls to debrief?
- Does everyone feel comfortable with the risk level and the decisions made during the day?
- What strategies did we use to manage the risk we encountered?
So there you have it—a fusion of scientific principles and backcountry exploration. The scientific method can be applied to backcountry touring. It can guide us toward deeper insights, and hopefully, the ability to find the best snow on the safest terrain—that is what it is all about after all. As you embark on your ski touring adventures, remember to stay humble and respect the mountains!
Stay Informed
When you subscribe to the blog, we will send you an e-mail when there are new updates on the site so you wouldn't miss them.